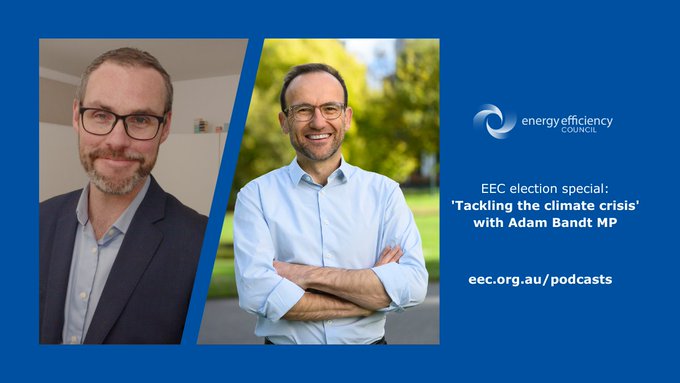 62: 'Tackling the climate crisis' with Adam Bandt MP
Date: Tuesday 1 March 2022
In Episode 62 of First Fuel, Energy Efficiency Council CEO Luke Menzel is joined by Adam Bandt MP, Leader of The Greens in the Federal Parliament and spokesperson on the Climate Emergency, Energy, Employment and Workplace Relations.
Luke and Adam discuss the crucial role of energy efficiency and demand management in the climate transition, moving to an energy system that matches demand and supply, building the ecosystem of trades and professionals that can fix Aussie homes, and supporting manufacturers on the journey to net zero.
Listen to the full episode here
.