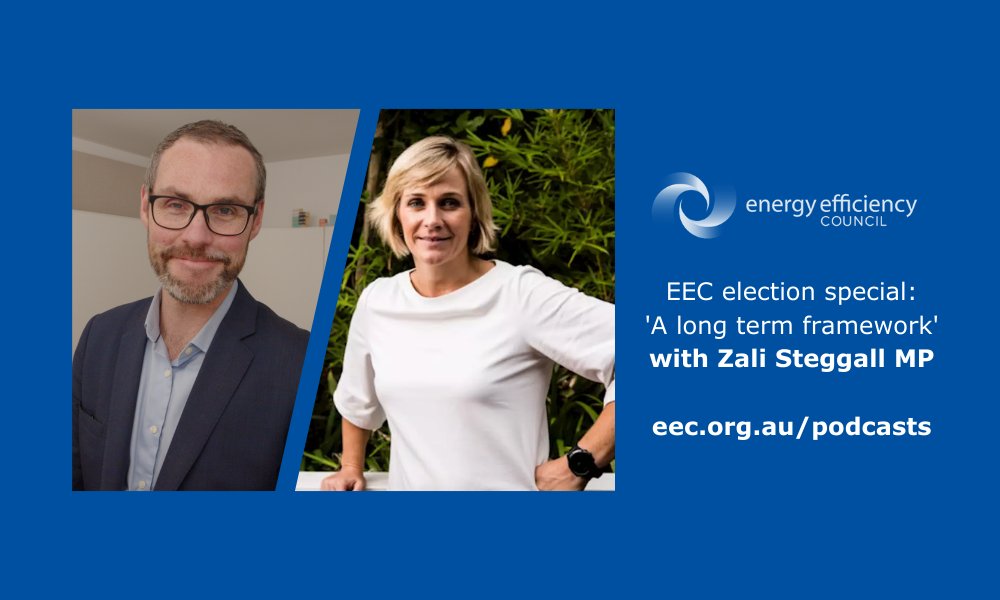 63: 'A long term framework' with Zali Steggall MP
Date: Tuesday 8 March 2022
In Episode 63 of First Fuel, Energy Efficiency Council CEO Luke Menzel is joined by Zali Steggall MP, the Federal Member for Warringah and a prominent advocate for climate action. Luke and Zali discuss the importance of proactive effort on climate adaptation, how she would approach negotiations in a hung parliament, and her policies for transitioning buildings and industry to a net zero economy.
This is the fourth and final episode in a series of special episodes featuring key players from across the political spectrum ahead of the election expected in May 2022.
Listen to the full episode here
.